Hello everyone! I'm Seiya. Link Adventures opened on September 21st. On this day, I received booking for tours and guided my customers. First, I picked them up early in the morning around 6 a.m. and visited the mangroves in Sumiyo-cho. Along the way, when we got out of the car, the mountain was shrouded in mist, creating a enchanting atmosphere. Kayaking is a popular activity, but starting at 7 a.m., we had the place all to ourselves and enjoyed a private experience. Listening to the chirping of birds and the sound of water, we immersed ourselves in the sounds of nature, spending a leisurely time.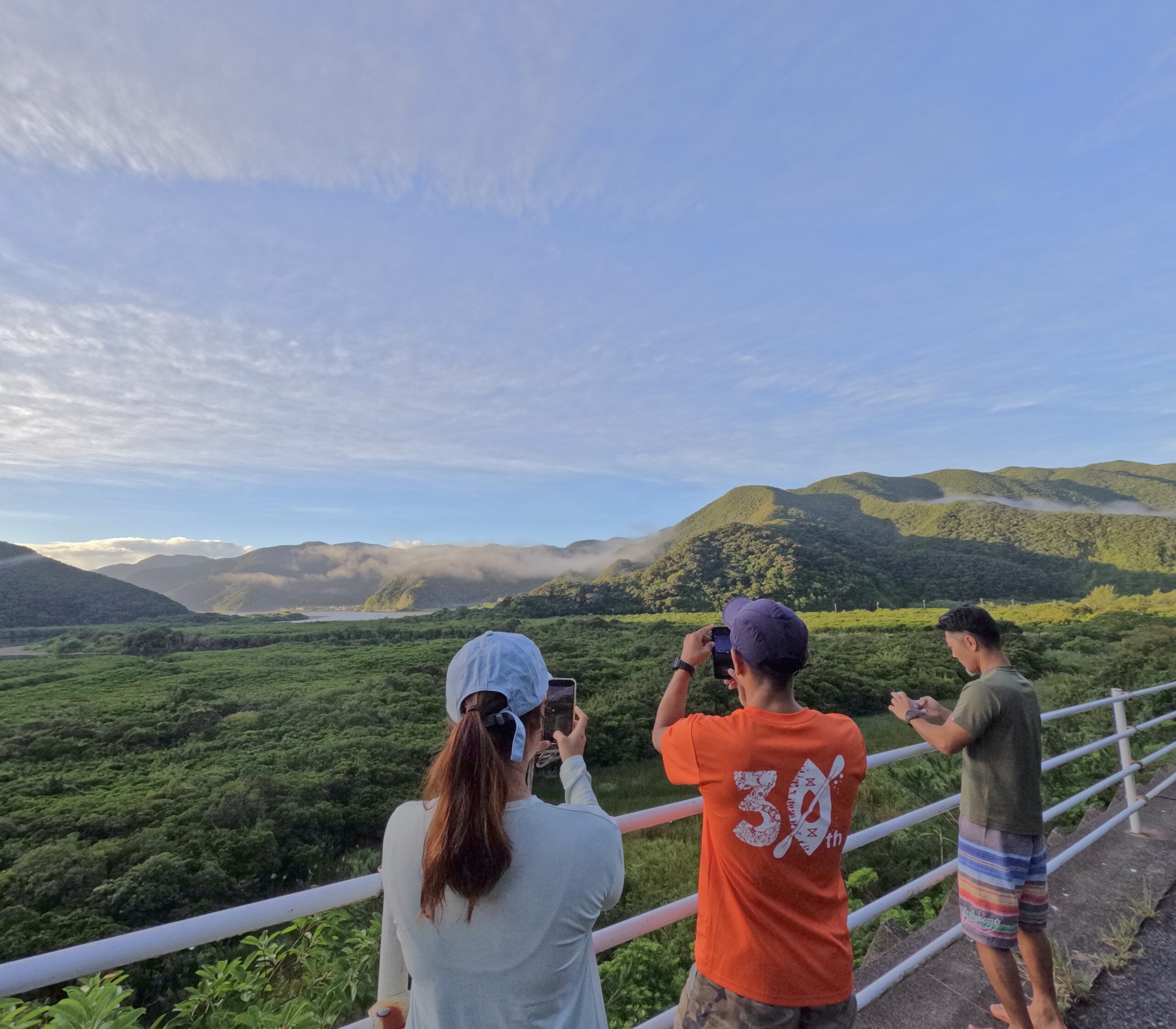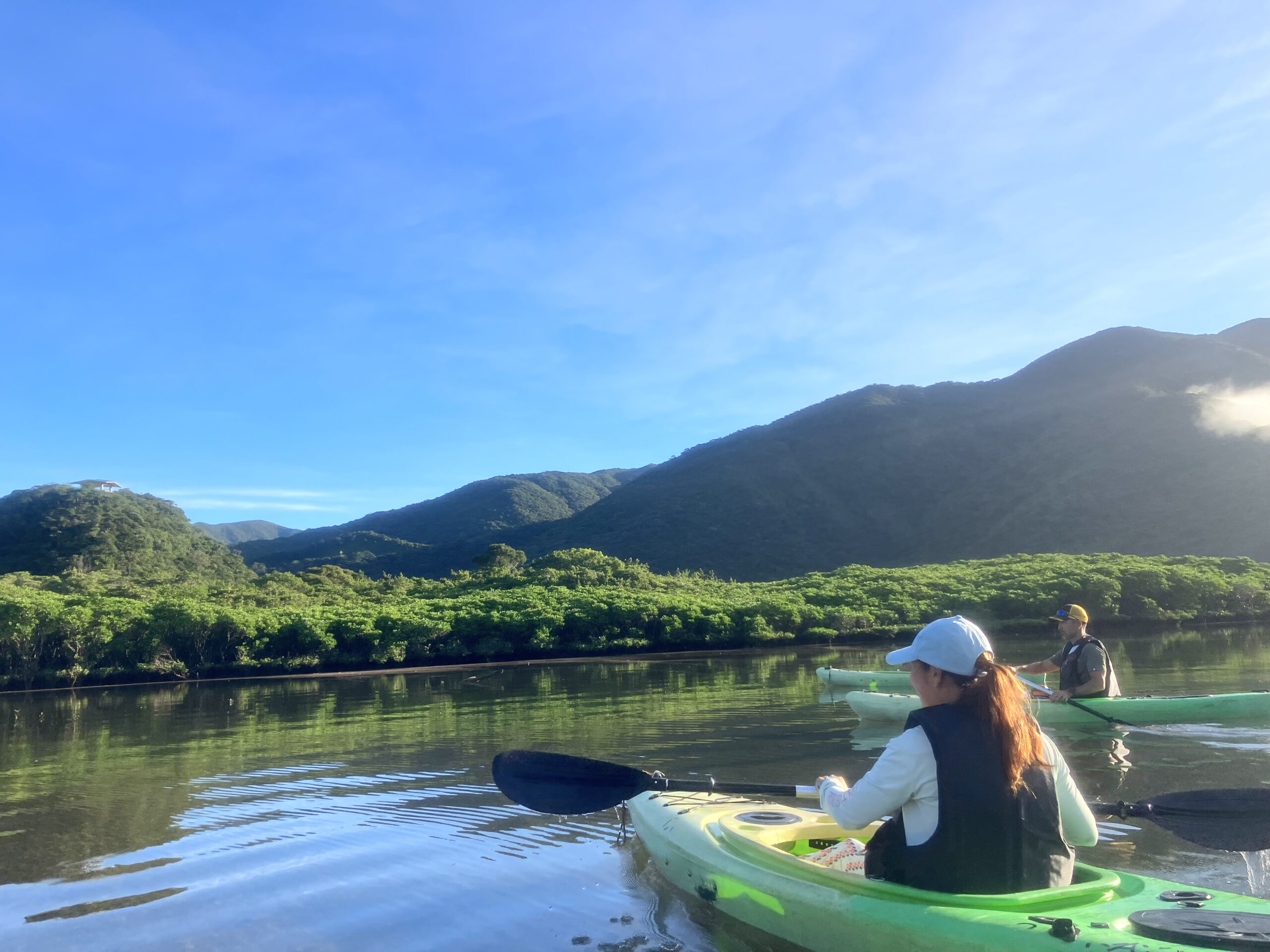 After a while, when we started feeling a bit hungry, it was breakfast time on the kayak. Having sandwiches, bread, and coffee in the mangroves was fantastic!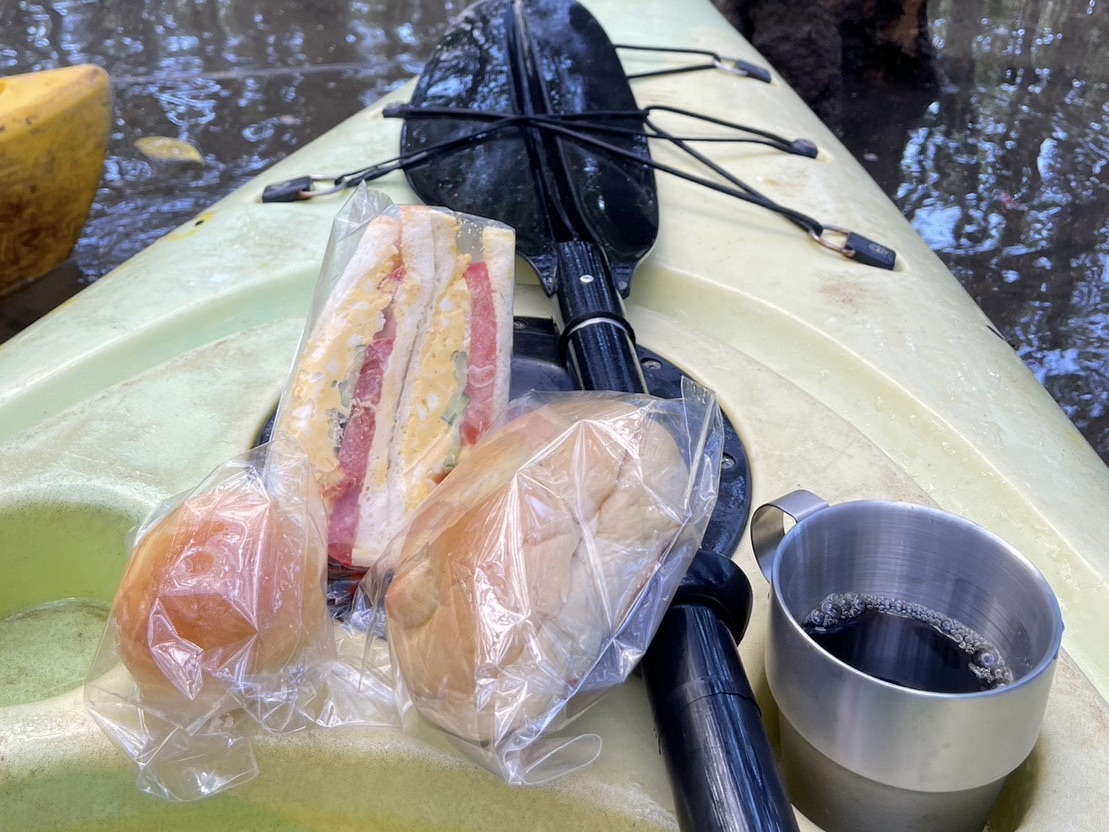 In the afternoon, we visited Mt.Yuwandake. While on the way, it was pouring rain, and I wondered if enjoying the scenery would be difficult. However, as soon as we arrived at the Mt.Yuwandake parking lot, the rain stopped, and we began our nature walk. We observed unique plants and animals native to Amami Oshima while walking, aiming for the observatory near the mountaintop.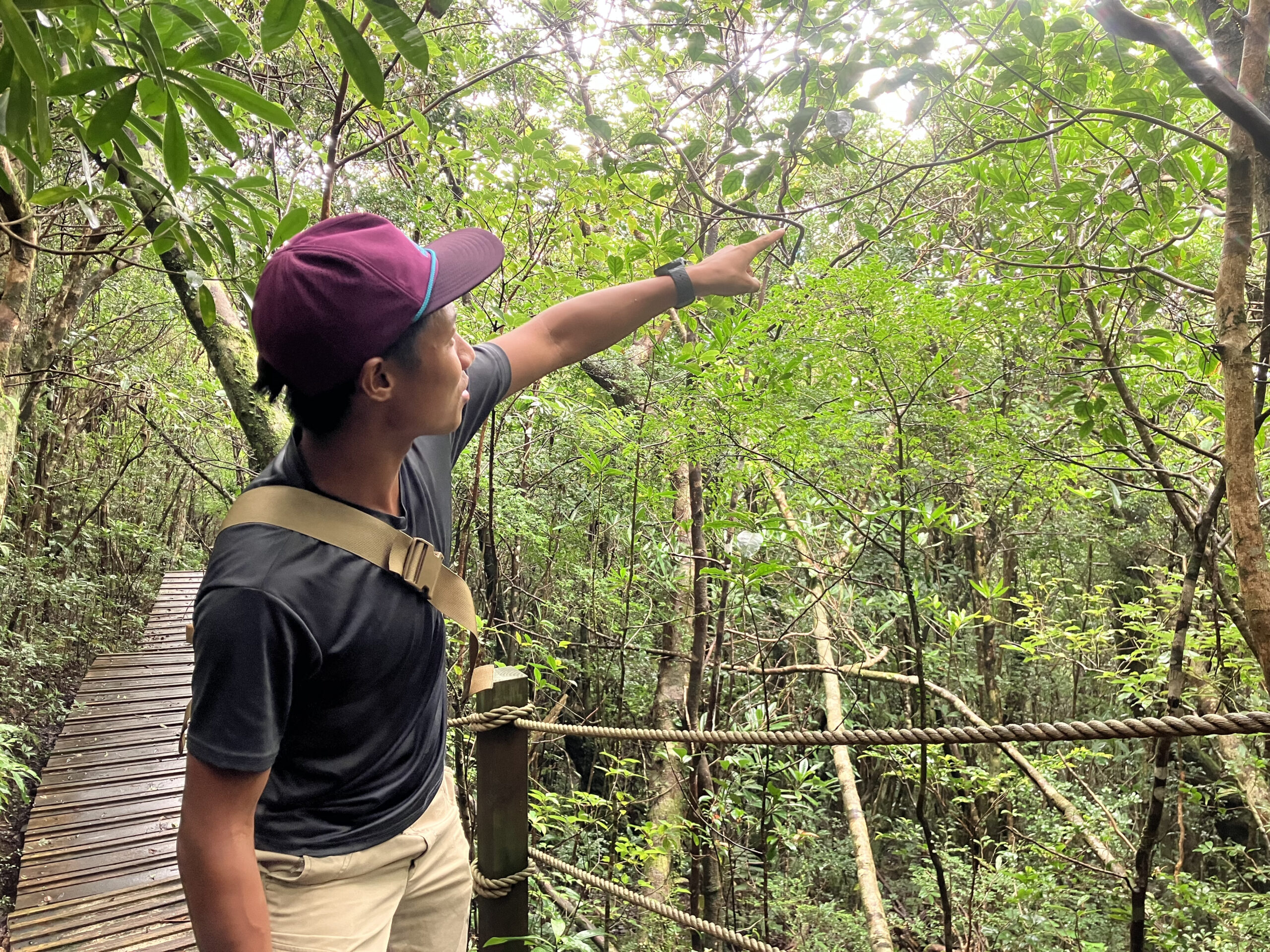 Luckily, we were greeted by the Amami tip-nosed frog along the way!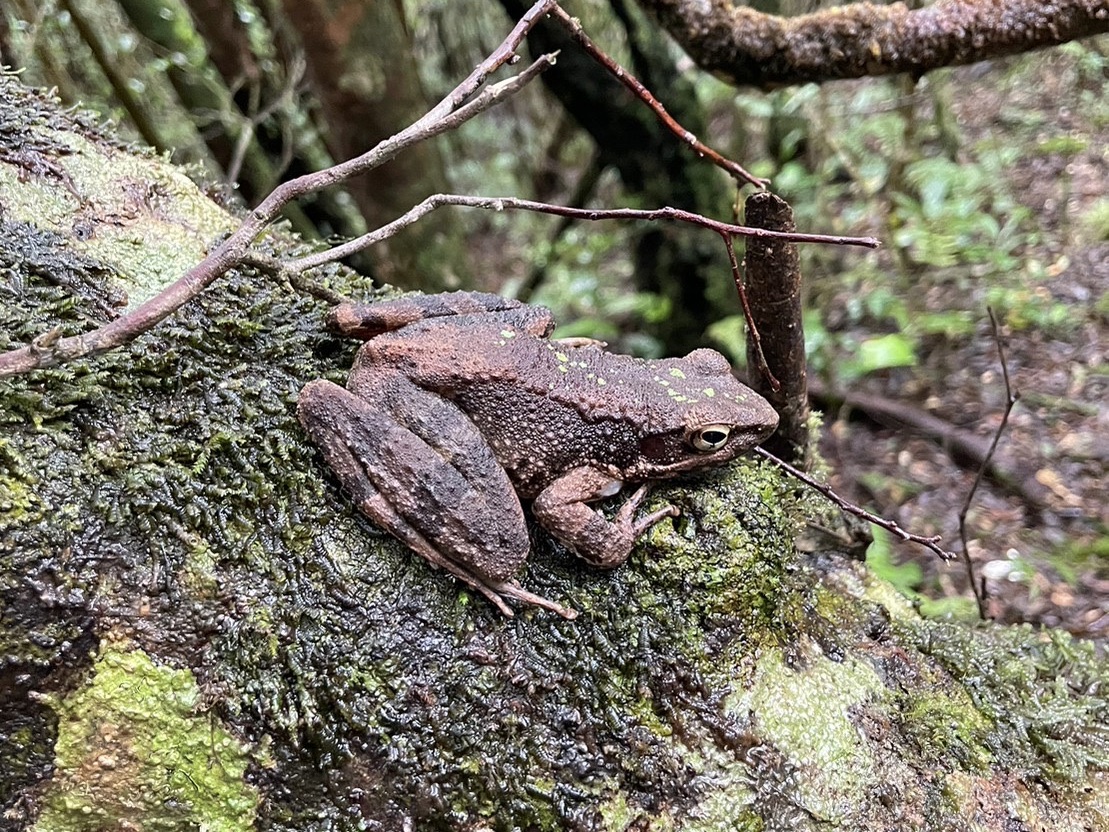 Upon reaching the observatory, the view was breathtaking! Mt.Yuwandake is in a unique environment known as a cloud forest, and having a clear view from this observatory is extremely rare, making it an incredibly lucky experience!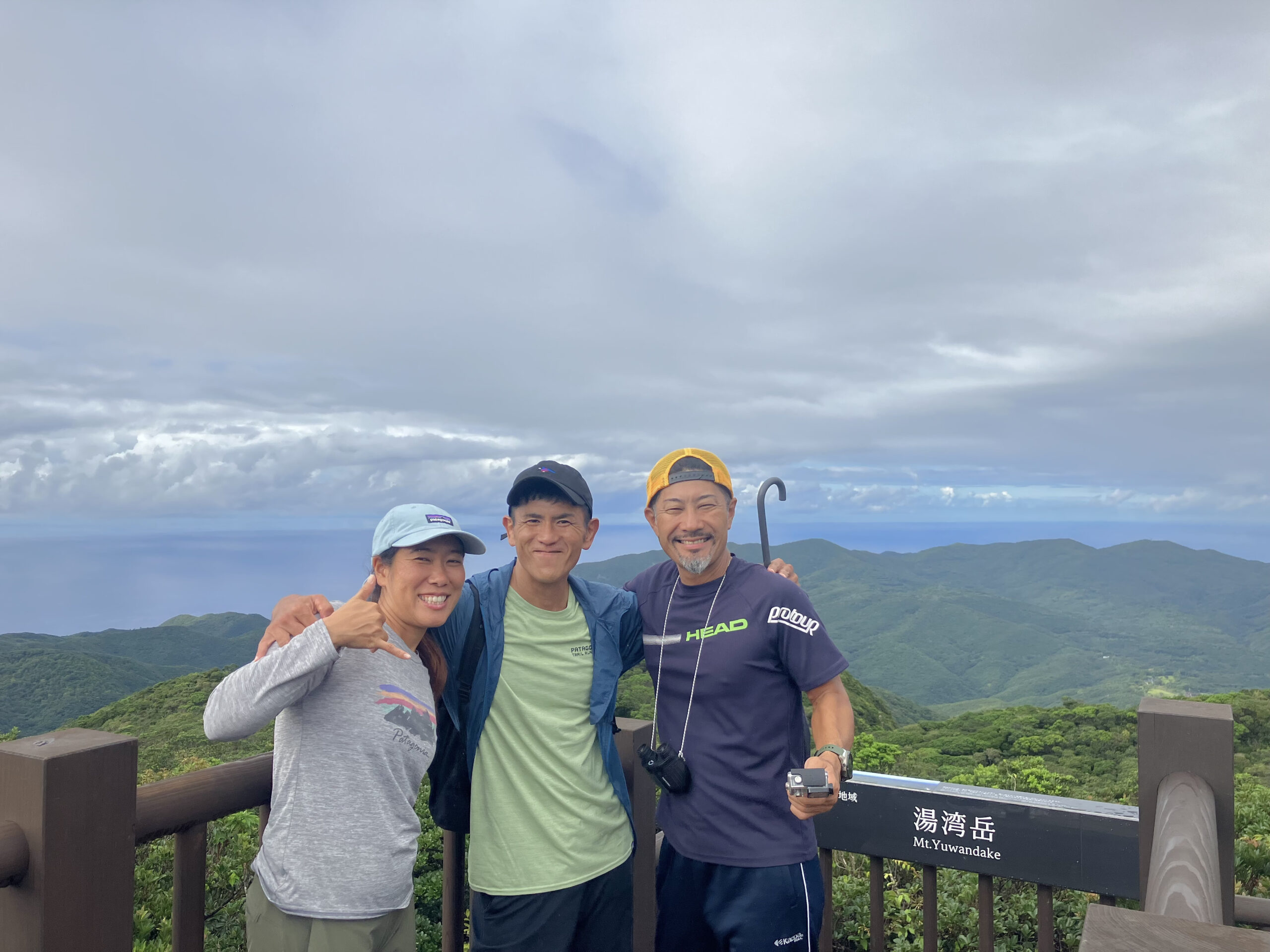 We took a break at Materiya Falls on our way back. Thank you to everyone who participated in the tour!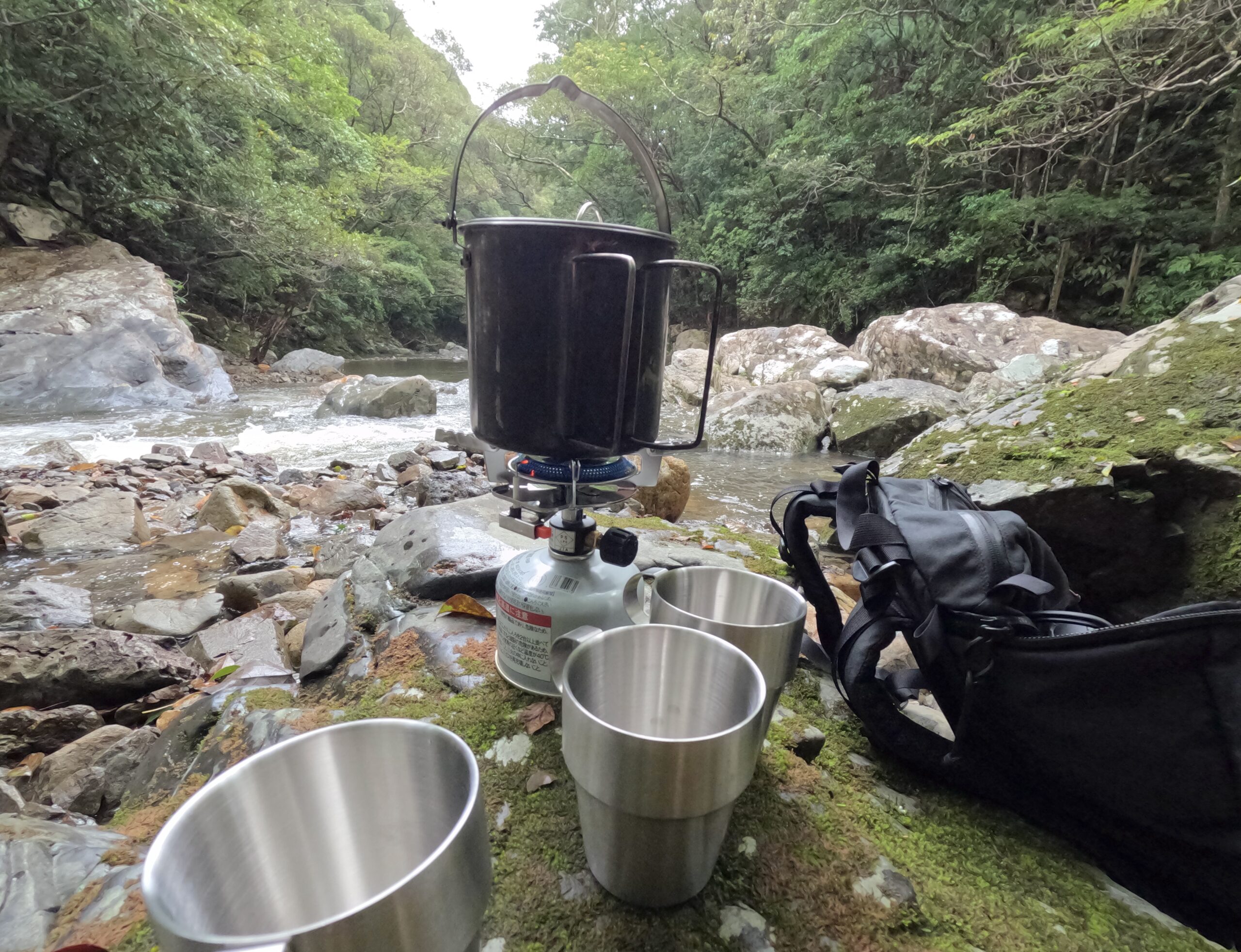 The experiences mentioned in this article can be booked from the following tour page.
 皆さんこんにちは!セイヤです。9月21日にLink Adventuresがオープンしました。この日、早速ツアーのご予約をいただきお客様をご案内しました。まずは早朝6時過ぎにお迎えにあがり、住用町のマングローブを訪れました。道中、車を降りると山に霧がかかり幻想的な雰囲気でした。

 カヤックは人気のアクティビティですが、朝7時からスタートする人は他におらず貸切状態で楽しみました。小鳥の囀り、水の音に耳を澄まし、自然の音に包まれながらゆったりとした時間を過ごします。少しお腹が空いてきた頃、カヤックの上で朝食タイムです。マングローブで食べるサンドイッチとパン、コーヒーは最高でした!

午後からは、湯湾岳を訪れました。移動中は大雨で「これは景色を楽しむのは難しいかな?」と思っていましたが、湯湾岳駐車場に着いた途端に雨が止み、ネイチャーウォークをスタートしました。歩きながら奄美大島固有の植物や動物を観察しながら山頂付近の展望台を目指します。道中、ラッキーなことに、アマミハナサキガエルまで出迎えてくれました!

展望台に到着し、辺りを見回すと何とも美しい眺め!湯湾岳は雲霧林と呼ばれる特殊な環境でこの展望台から景色が見えるのはすごく珍しいので超ラッキーでした!

帰りにマテリアの滝でひと休み。ツアーにご参加いただいた皆様ありがとうございました!