Highlights
Explore the sparkling mangroves under the blue sky with kayak on sunny days.
Enjoy the subtropical mangrove ambiance with mist on rainy days.
Paddle through the calm water surface in the kayak.
Meet a variety of creatures such as crustaceans and fish.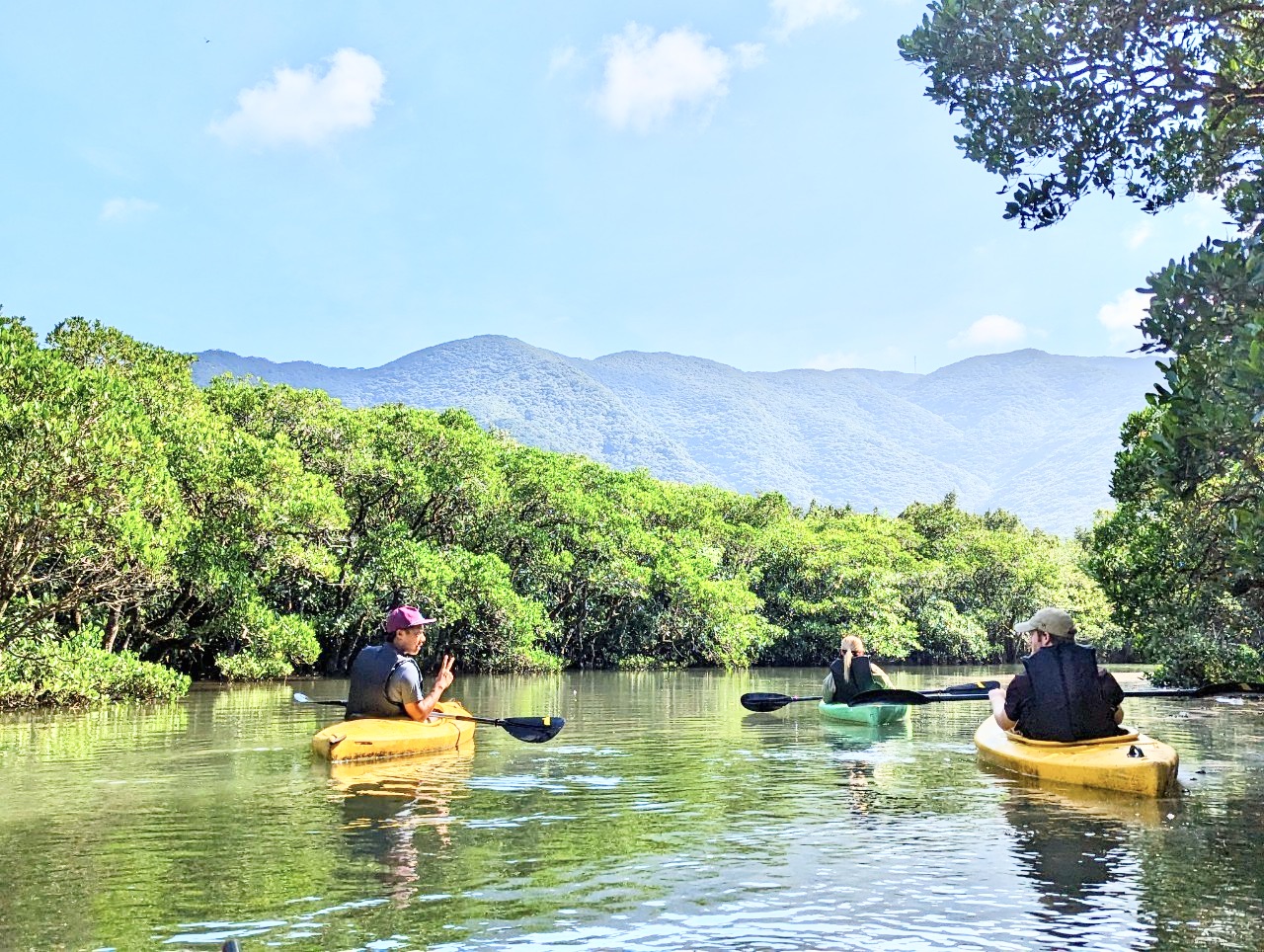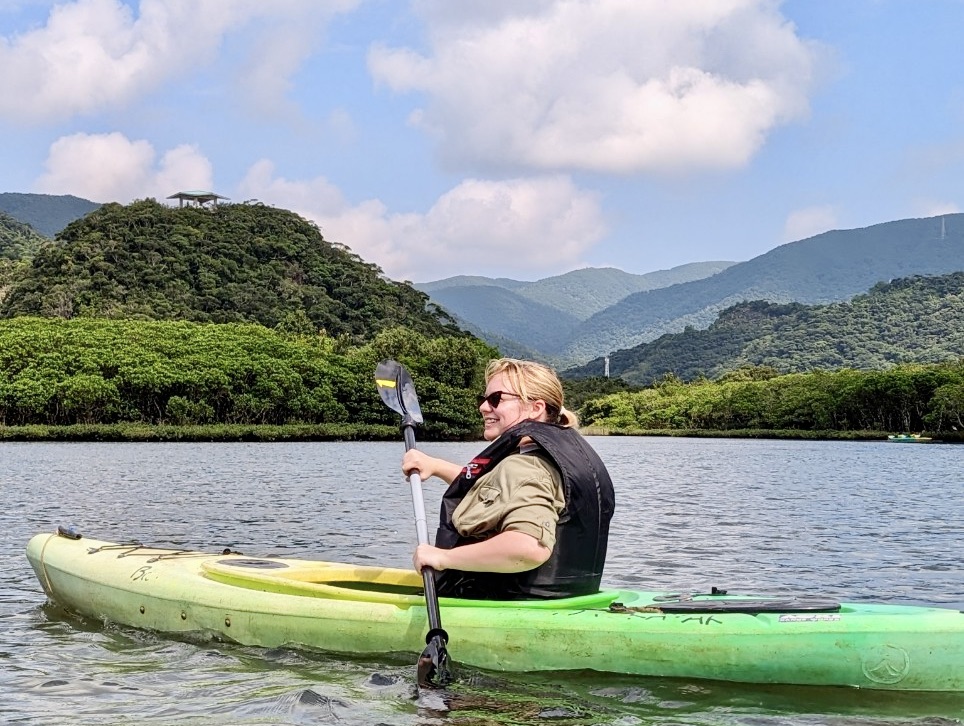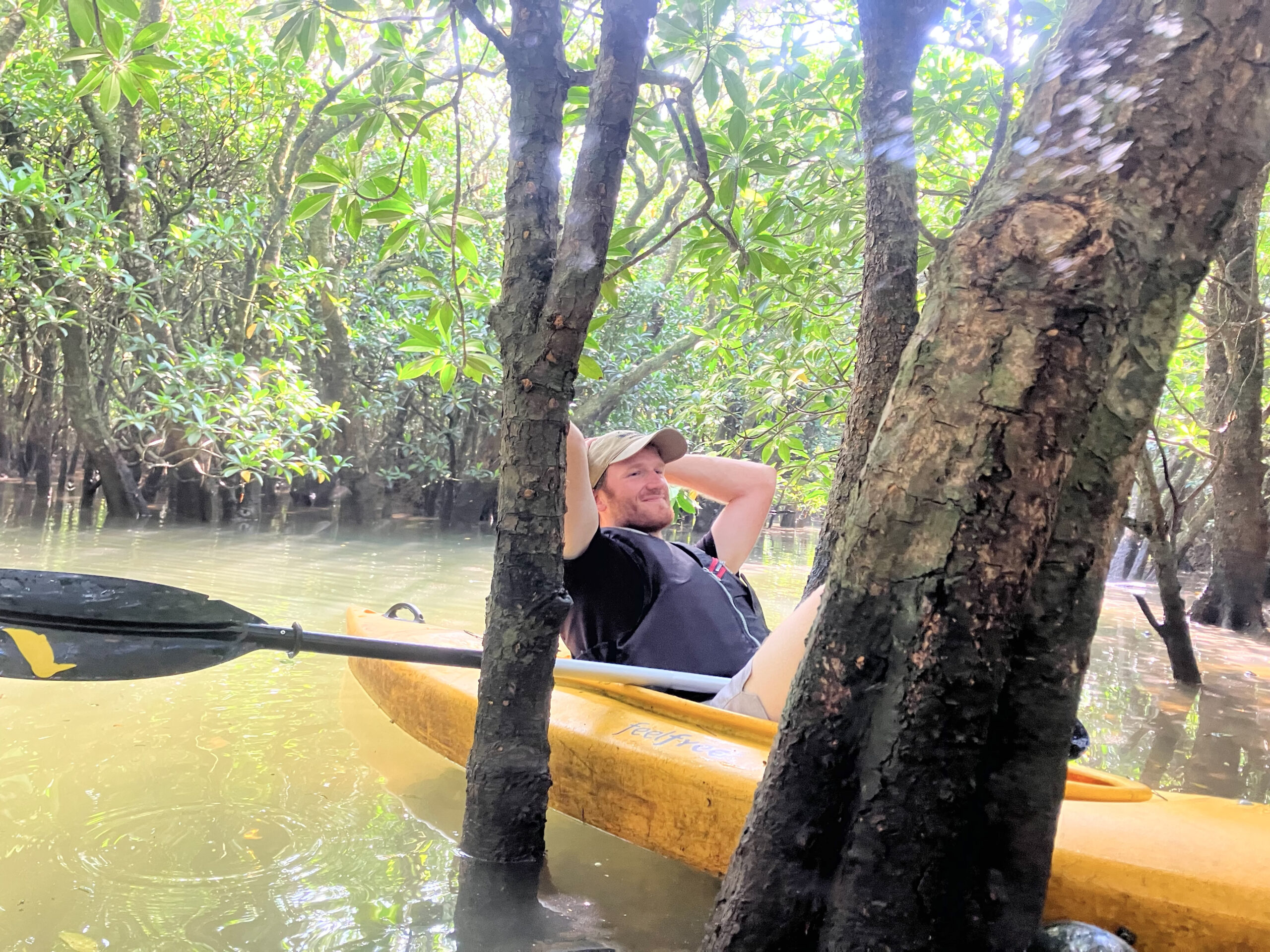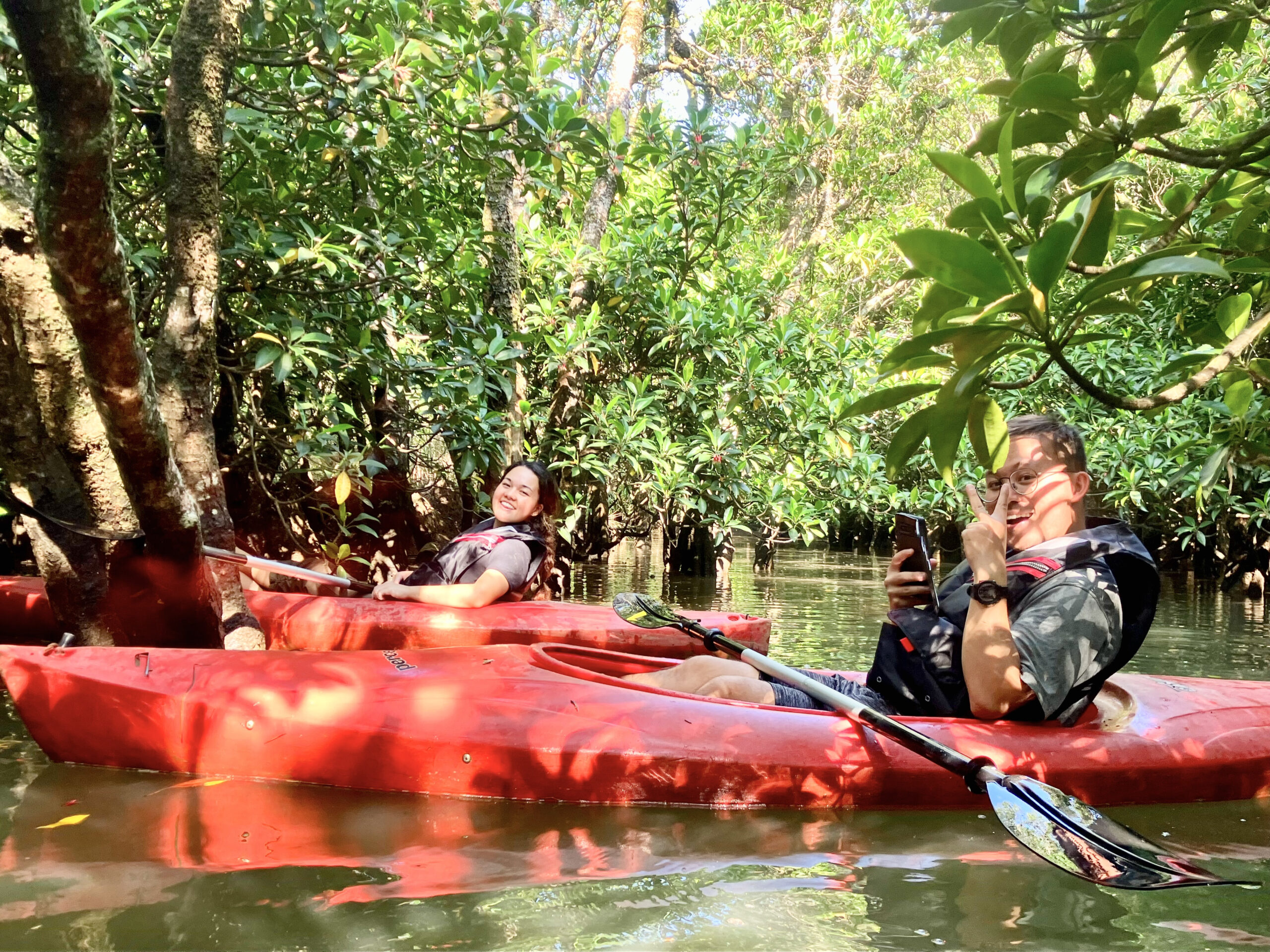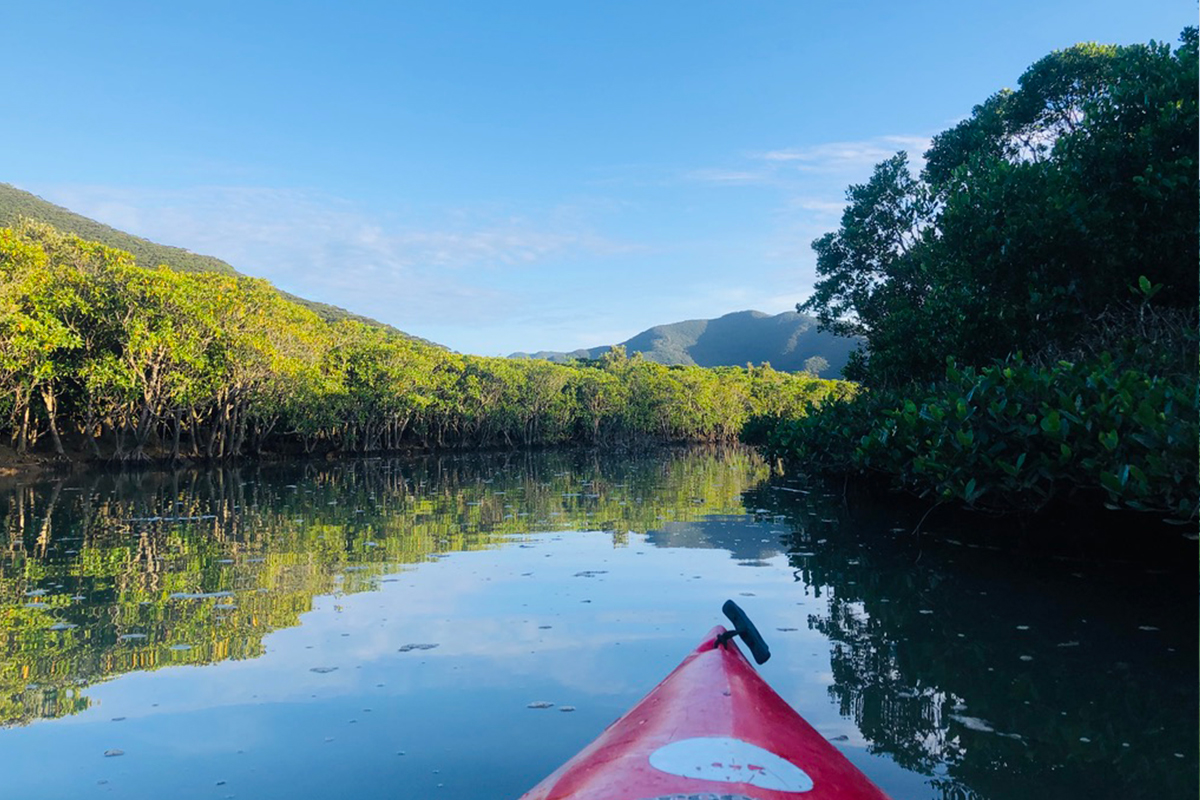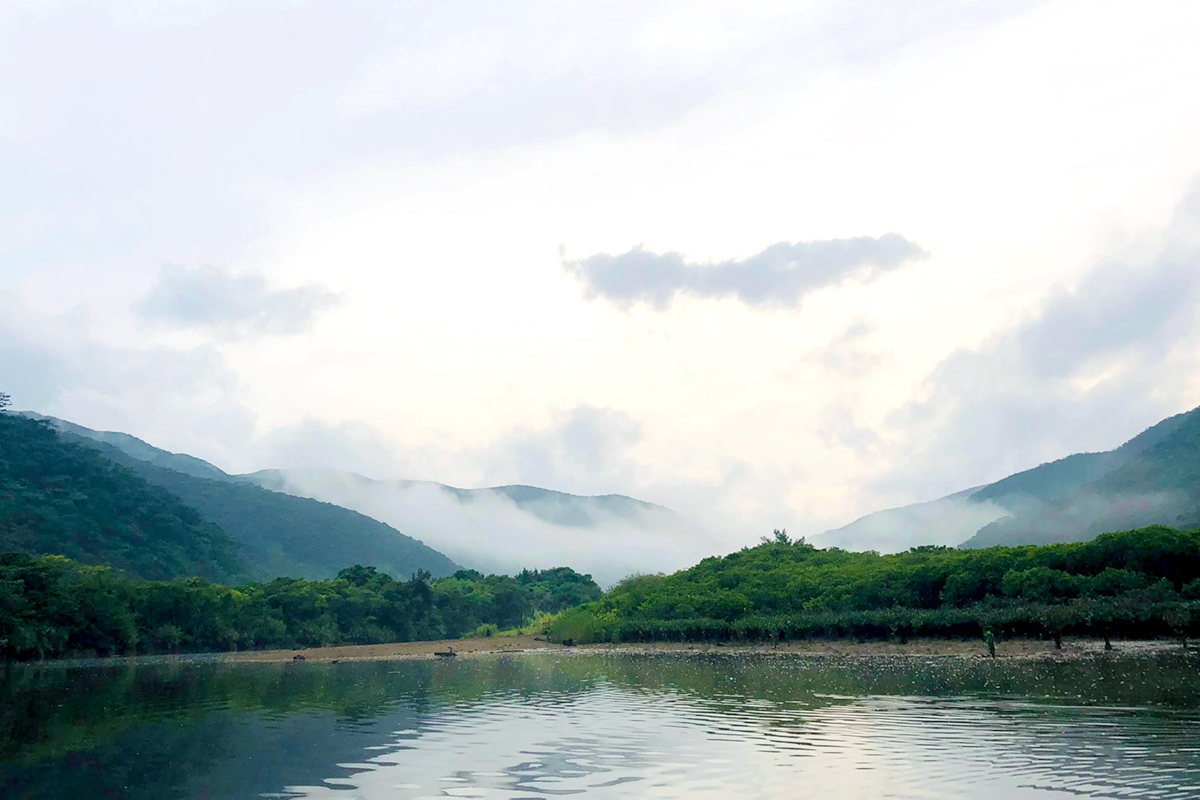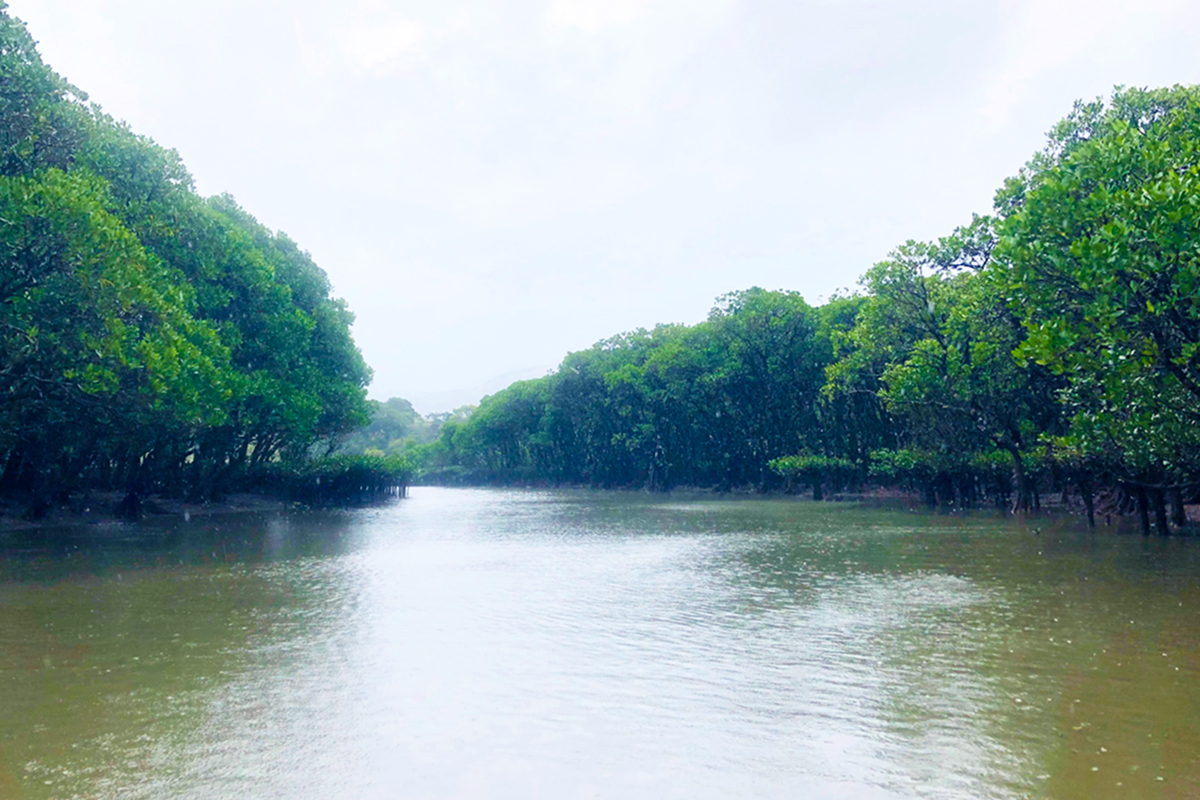 A day in the mangrove forest is intertwined with the ebb and flow of the tide. During high tide, abundant water envelops the forest, and fish swim among the trees. During low tide, vast mudflats appear, transforming into a paradise for creatures such as crabs and mudskippers. Mangroves provide a unique environment for both flora and fauna. Kayaking is the ideal craft for exploring mangroves, allowing you to immerse yourself in the extraordinary world of mangroves.
Itinerary
We offer pick-up and drop-off services throughout Amami Oshima Island.
Brief participants on kayaking techniques and relevant information.
Kayak 1~2km
Learn in-depth about the mangroves from the guide.
Since the times of low tide and high tide vary daily, you can specify your preference during the booking.
Return to the kayak station
At a glance
Duration
2 hours ~ (2 hours Activity + transfer)
Pick-up time
①8 AM /② 2 PM (Depends on where you stay)
Drop-off time
①12 PM / ②5PM(Depends on where you stay)
Price
1 Adult (13+) ¥9,500
1 Child (5~12) ¥4,500
1 Infant (~4) ¥1,000
Single person ¥18,000
Age
0+
Max number of participants
6 people
What to bring
Hat or Cap, Sandals, Change of clothes, Towel, Drink, Sunscreen, Bug spray, Rain gear
Payment
Cash / Credit card / QR cord ※
※Alipay+, WeChat Pay, UnionPay QR, COIN+, PayPay, au Pay are available.
Whats Included?
Round-trip transfers to the hotel.
Qualified English Interpreter Guide
Registered Amami Oshima eco-tour guide
Domestic Travel Accident Insurance for Accidents during the Tour
Complete Set of Equipment for the Experience
Additional info
The activities available during the tour can vary depending on whether it is high tide or low tide.
– High tide…the water level is higher, allowing for kayaking exploration through the mangrove forests.
– Low tide… As the water recedes, kayaking is limited to larger rivers, but it provides an opportunity to walk and explore the vast tidal flats and mangrove areas on foot.
Your pick-up and drop-off time vary depending on your accommodation location.
FAQ
Is it held in case of rain?
It is conducted in rainy weather. However, if heavy rain or various warnings are issued, we will assess the situation and there may be cases where it is canceled.
Can children ride kayaks?
Yes, they can ride. If they are unable to paddle on their own, they can ride tandem with an adult.
Are there any dangers from Habu snakes?
Mangroves are not typically habitats for Habu snakes. However, it is important to understand that there is always a potential danger from snakes, so please follow the instructions of the guide. 
Cancellation policy
3 days prior : 50% refund
2 days prior : No refund (100% cancellation fee)
1 day prior : No refund (100% cancellation fee)
On the day of the tour : No refund (100% cancellation fee)
Application form