Hello everyone.
From November 7th to 10th, Adventure Travel Guide Training took place on Amami Oshima. This training program was organized by the Adventure Travel Trade Association (ATTA), the world's largest adventure travel organization. Educators from the United States and Colombia came to Japan to teach, covering global trends and standards.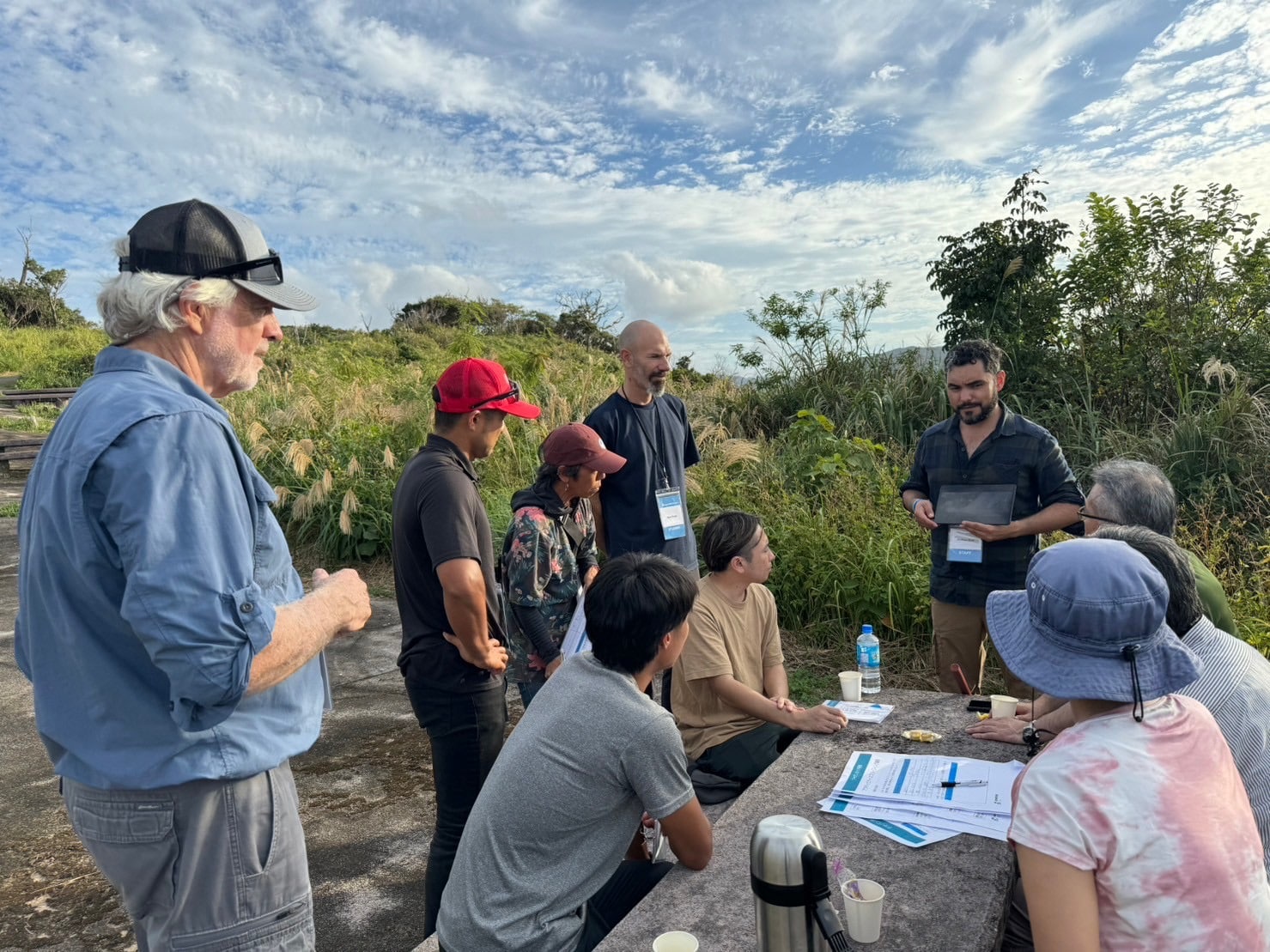 The lectures included a wide range of topics such as trends in the global market, essential skills for adventure travel guides, customer service, group management, storytelling, safety management, and sustainability. What made this training exceptional was the opportunity to put into practice what was learned in classroom sessions through short workshops and fieldwork. While I have undergone various training sessions before, this was the first time I experienced such a strong emphasis on practical application.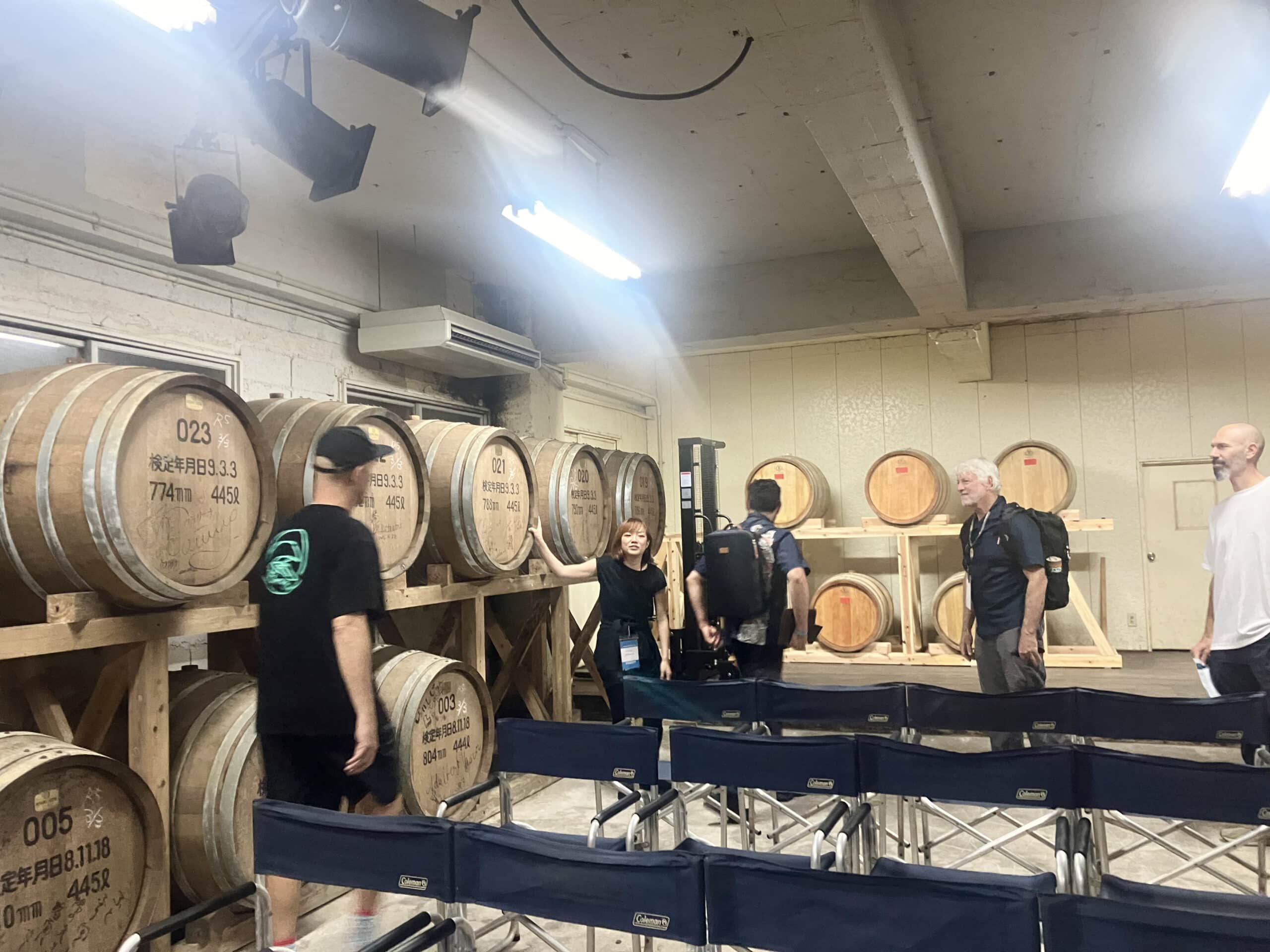 I'd like to share some insights on safety management and sustainability, which I found particularly interesting.

In terms of safety management, two key points were emphasized: ① knowing your customers well and ② providing sufficient explanations. In ①, understanding details about your customers, such as their health, age, companions, hobbies, etc., contributes to safety management. This includes not only managing risks related to existing medical conditions or allergies but also addressing the gap between customer expectations and the services provided. In ②, it's crucial to effectively communicate pre-travel information and precautions and conduct thorough briefings on the day of the tour for safety management. Importantly, risks may not only arise from the natural environment but also from the customers themselves, highlighting the importance of clear communication in risk reduction.

Regarding sustainability, there were many valuable insights. While it's common for guides to be conscious of avoiding single-use plastics and conducting eco-friendly tours, it's equally important to convey this information to customers. For example, one day during the training, we had lunch provided by a local guesthouse in Naze. The ingredients for this lunch were sourced locally, and the boxes were made from sugarcane peel, a material that returns to the soil. The guide needs to convey this information to customers and clearly explain why such a lunch was chosen. By doing so, the guide can naturally influence the customer's awareness. Additionally, sustainability isn't just about the natural environment but also involves being conscious of the impact on the local community. Sustainable tours can only be achieved by gaining local understanding and conducting tours with the community's support.
There were many more learnings during these four days. I believe that the impact of this learning will be more significant when shared with others, and I'm eager to share this information. If you've read this article and are interested, please feel free to reach out!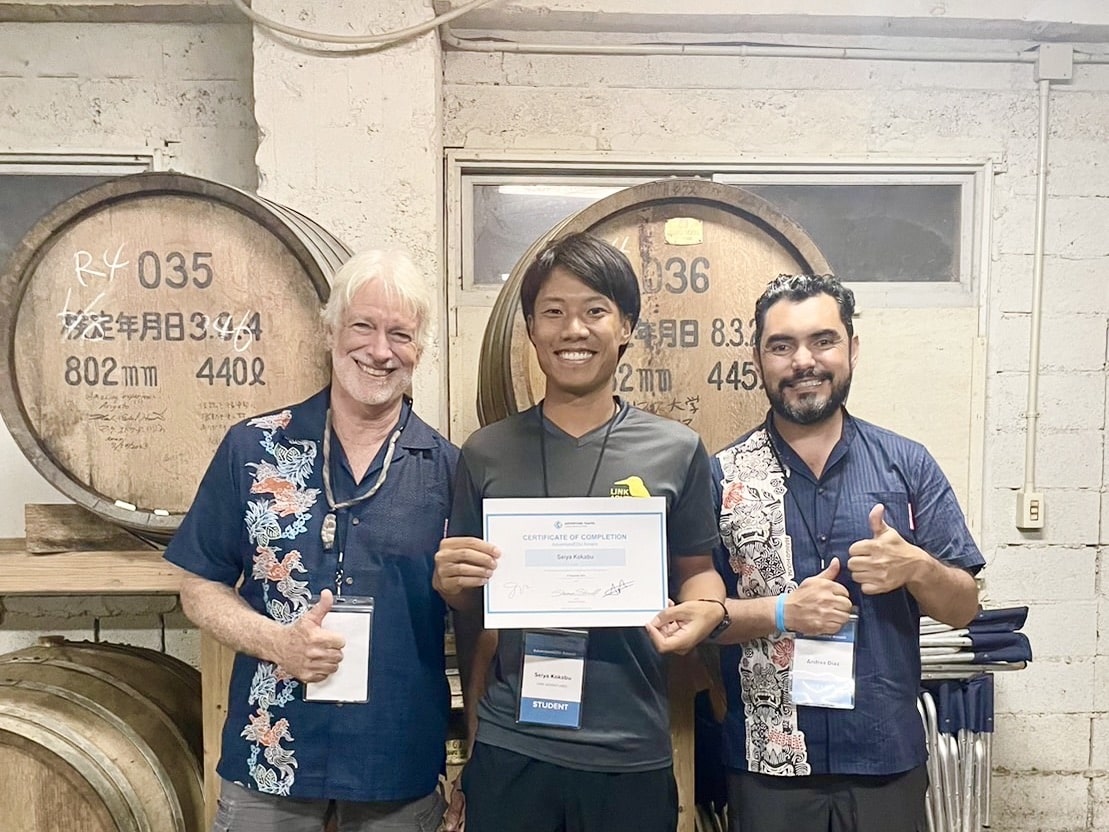 (日本語訳)
 皆さんこんにちは。
 11月7日から10日まで、アドベンチャートラベルのガイドトレーニングが奄美大島で行われました。これは、アドベンチャートラベルの世界最大の団体であるAdventure Travel Trade Association(ATTA)によるトレーニングプログラムで、アメリカとコロンビアから講師が来日し、世界のトレンドやグローバルスタンダードを学ぶものです。

 講義内容は、世界のマーケットのトレンド、アドベンチャートラベルガイドの心得、カスタマーサービス、グループマネジメント、ストーリーテリング、安全管理、サステイナビリティなど多岐に渡りました。このトレーニングの素晴らしかった点は、座学で学んだ内容を、短時間のワークショップやフィールドワークで実践する場が設けられたことです。今まで様々な研修を受けてきましたが、これほどアウトプットが重視されている研修は初めてでした。

 私が興味深いと思った安全管理とサステイナビリティについて紹介します。

 まずは、安全管理について、要約すると①顧客のことをよく知ること②十分な説明をすることの二つの点が重要になってきます。①では、奄美大島に来る自分の顧客の健康状態、年齢、同行者、趣味嗜好など、できるだけ多くのことを事前に確認をとることが安全管理につながります。これは、持病の有無やアレルギーに関する病的なリスク管理もそうですが、顧客の期待値とこちらのサービスとの乖離をなくすという面のリスク管理も含みます。②では、旅行前の事前情報や注意事項などを適切に漏れなく伝え、当日も安全管理のためにツアー前にはブリーフィングをしっかり行います。重要なのは、リスクは自然環境から起こるものだけでなく、顧客自身からも起こりうるものということでした。顧客から起こりうるリスクを軽減するためには事前の意思疎通が大切です。

 サステイナビリティについては、こちらも多くの学びがありました。使い捨てプラスチックを使用しないことや自然に配慮したガイドツアーは私たちも意識するところですが、それを顧客に伝えることも大切とのことです。例えば、トレーニングの昼食に名瀬の民宿で用意してもらったお弁当を食べた日がありました。このお弁当に使われている食材は島で取れたものばかり。また、容器もサトウキビの皮を原料としていて土に還る素材です。まさにサステイナブルですが、これをガイドは顧客に伝え、なぜこのお弁当を用意したかを明確に説明する必要があります。そうすることでナチュラルに顧客の意識にも影響を与えることができるのです。また、サステイナビリティは自然環境だけでなく、地元社会への影響を意識することが大切です。地元の理解を得て、ツアーをすることで初めて持続可能なツアーが成立するのです。

 この他にも、驚くほどくさんの学びがある4日間のトレーニングでした。今回の学びは少数で実践してもインパクトが大きいものではなく、多くの人とシェアして初めて大きな成果得られると感じています。この記事を読んでくれた人にはできるだけ情報をシェアしたいので、ぜひお声かけください!