Do you know about adventure tourism? Adventure tourism is a form of tourism that focuses on culture, nature, and activities. It emphasizes the importance of gaining knowledge or learning through experiences, rather than just taking a trip. Adventure travelers are often described as kind, respectful individuals who can harmonize with the local community. They also tend to spend a significant amount of money within the region, with only about 4 adventure tourists spending what 100 cruise ship tourists might spend.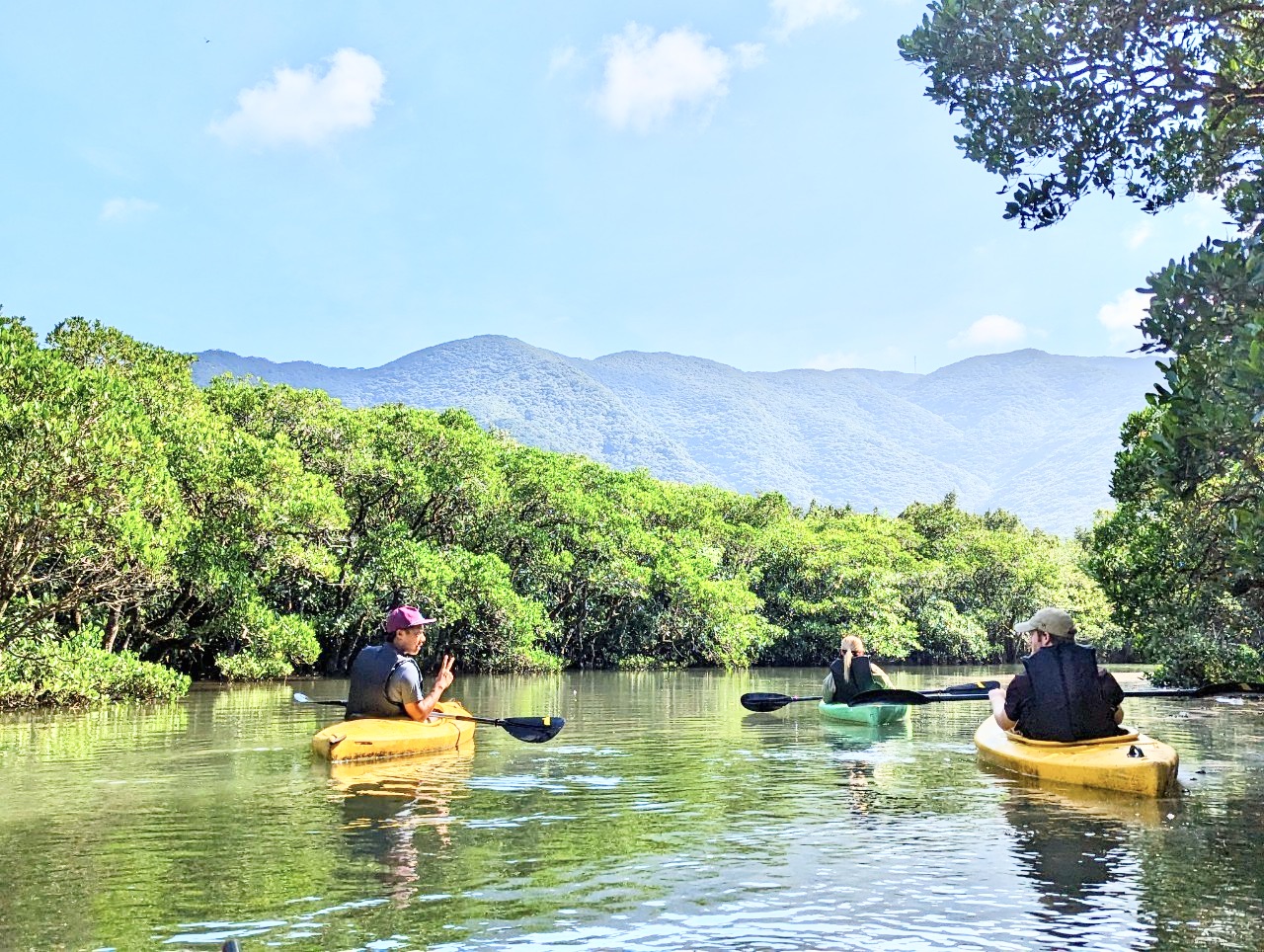 So, what specific tours fall under adventure tourism? Allow me to share an example from the recent Adventure Tourism World Summit (ATWS) held in Hokkaido, Japan. The theme of the tour was the nature of the Mt.Daisetsusan and Ainu culture. The region is known for its abundant produce, such as delicious rice and vegetables. To learn about the area, activities like cycling and hiking were organized. Of course, participants also enjoyed delicious local cuisine made from regional ingredients. Furthermore, unique cultural exchanges with the Ainu people were incorporated. In essence, the concept is to explore and experience nature and culture that one might not be familiar with through various activities.

Is it possible to implement such a concept on Amami Oshima Island? Amami Oshima Island boasts natural assets like the World Heritage site and the National Park, as well as cultural elements such as Oshima Tsumugi silk fabric, brown sugar shochu liqeur, traditional cuisine, and festivals. I believe that by utilizing these assets effectively, it's possible to conduct adventure tour.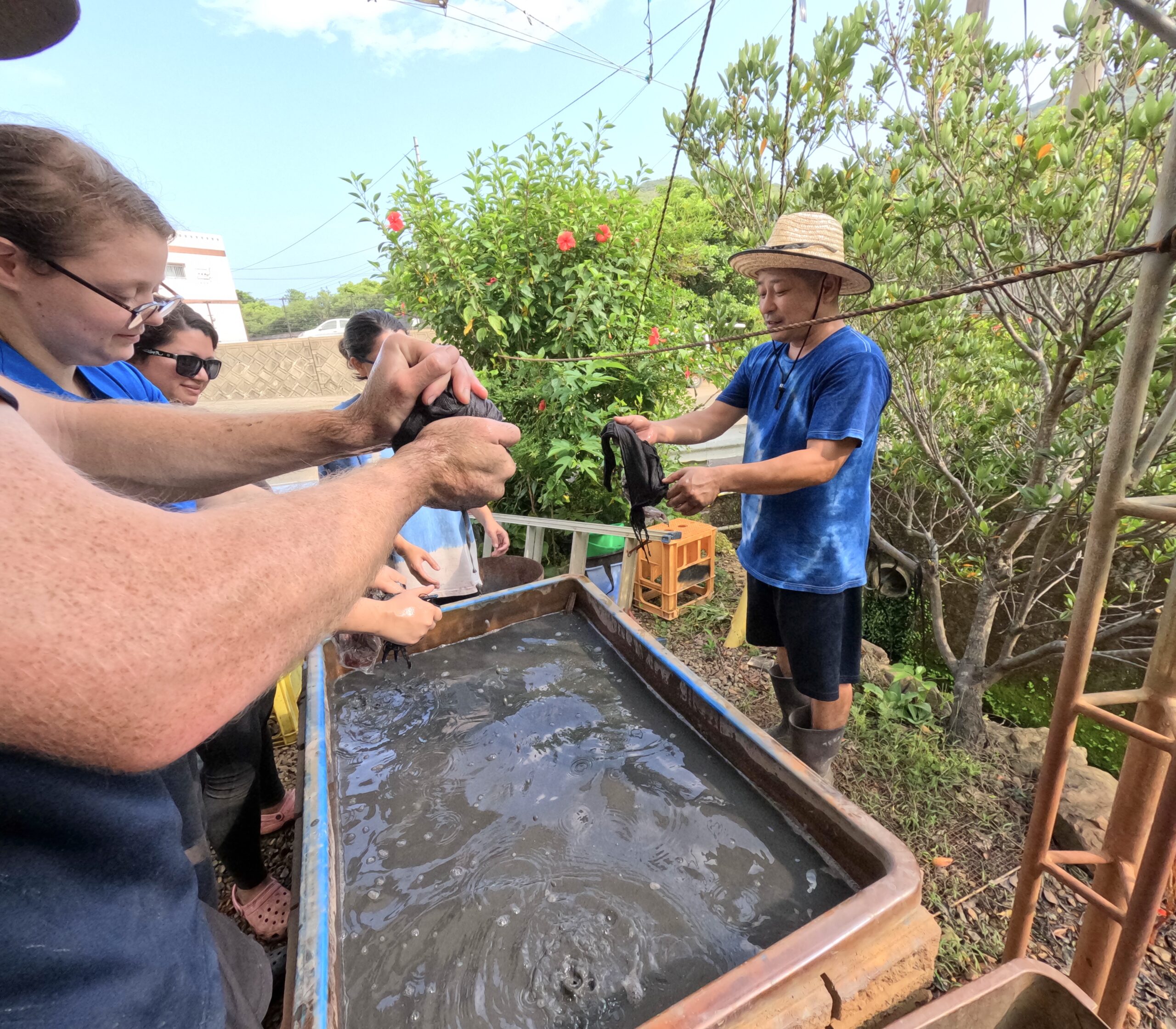 Now, what are the potential benefits of doing this in the region? This is where it gets crucial.

I see three main benefits:

1. Increased local spending: Adventure tourists often stay in local operated accommodations, participate in regional activities, and enjoy dishes made from local ingredients. This maximizes the amount of money that remains within the region.

2. Avoid over-tourism: Adventure tourism is characterized by their focus on customer care. This naturally leads to smaller, exclusive tour groups, which may command higher prices but offer high-quality experiences. By emphasizing quality over quantity, the burden on the region from an influx of tourists is reduced.

3. Conservation of nature and culture: Adventure travelers typically have a strong interest in nature and culture and are proactive in conservation efforts and sustainable use. They might become valuable allies in preserving the region's natural and cultural assets. Furthermore, when existing natural and cultural assets can be harnessed as tourism resources, there may be less need to destroy them to build new structures.

In this way, adventure tourism offers potential solutions to issues such as over-tourism, environmental and cultural preservation, and addressing poverty in rural areas.

Finally, in my opinion, simply raising prices and guiding customers won't guarantee success. When discussions about adventure tourism arise, it's easy for the focus to shift solely to high added value and high unit prices. However, success lies in having a mission for the local community, understanding customer needs, and setting prices accordingly. Only then does true value emerge. While there is still much to learn, I believe that adventure tourism will become the future of tourism in the next era.

(日本語訳)
【アドベンチャーツーリズムとは?】
アドベンチャーツーリズムを知っていますか?アドベンチャーツーリズムとは文化と自然、アクティビティにフォーカスしたツーリズム形態です。単なる旅行で終わらせず、体験を経て何を得るのか(学ぶのか)を重視します。

アドベンチャートラベラーは非常に親切で相手を敬う気持ちが強く、地域と調和できる顧客だと言われています。また、地域内での消費額が高く、クルーズ船の旅行者が100人で消費する額をわずか4人で達成すると言われています。

では、具体的にどのようなツアーがアドベンチャーツーリズムに該当するのでしょうか?先日北海道で行われたATWS(アドベンチャーツーリズムワールドサミット)での事例をご紹介します。ツアーのテーマは大雪山の自然とアイヌ文化です。大雪山周辺では美味しい米や野菜などの農作物が取れる地域です。その地域のことを知るためにサイクリングやハイキングなどのアクティビティを行います。もちろん地元の食材を使った美味しい料理もいただきます。また、アイヌの方の独特の世界観を体験する異文化交流も組み込まれています。このように、自分が知らなかった自然や文化をアクティビティを通して触れてみるというのがざっくりとしたコンセプトです。

これを奄美大島で実践することは可能なのでしょうか?

奄美大島には世界遺産や国立公園といった自然フィールドと大島紬、黒糖焼酎、食、祭りといった文化が残されています。私は、これらをうまく活かすことでアドベンチャーツーリズム型のツアーを実施する可能性があると考えています。

では、これを実施することで地域にとってどの様な効果があるのでしょうか?
ここからが重要です。

私が考えるメリットは主に3つあります。

1つ目は地域内での消費額の増加です。地域に根付いた宿に宿泊して地域のことを知れるアクティビティに参加できたり、地域で採れた食材を使った料理を提供することで、その地域に残る金額を最大化できます。

2つ目はオーバーツーリズムの解消です。アドベンチャーツーリズム型のツアーはメッセージ性や顧客に対するケアが強く意識されるため、大人数を案内するマスツアーでは得られないような特別感があります。そのため、必然的に値段は高くなるのですが上質な体験型ツアーを提供するため価格相応です。日本では、昭和の時代から安くで多くの人に提供する事が美徳とされてきましたが、これとは真逆の考え方です。質を高めることで少ない人数でも同じかそれ以上の対価を得ることができ、人数増加による地域への負荷が軽減されます。

3つ目は自然、文化の保全です。高い金額を払って旅行するアドベンチャートラベラーはどのような顧客かを考えてみましょう。きっと、自然や文化に強い関心があり、保全をしたり最適に利用したりすることに前向きです。地域の自然文化の保全に対して、良き協力者が現れる可能性もあります。加えて、今ある自然文化などが観光資源に活かすことができていれば、わざわざそれを破壊して新たに建物を建てて儲ける必要性も無くなります。

このように、アドベンチャーツーリズムにはオーバーツーリズム、環境文化保護、更には地方の貧困といった様々な課題に対するアプローチの可能性が秘められています。

最後に私見ですが、ただ金額を上げて顧客を案内するだけでは成功しないと思います。アドベンチャーツーリズムの話をすると高付加価値、高単価といった金額的なメリットだけが一人歩きすることがあります。しかしそうではなく、地域社会に対するミッションを持ち、顧客ニーズを理解した上で相応の価格設定をする。そこで初めて価値が生まれると思います。まだまだ学ぶことがたくさんありますが、アドベンチャーツーリズムは次の時代の観光になると感じています。