Hello everyone. Amami Oshima Island is indeed an island with a lot of rainfall. Due to heavy rain in June 2023, the road from Uken Village to Mt.Yuwandake suffered a landslide and is currently closed for construction.
As a result, 1 Day Mt.Yuwandake Cloud Forest Excursion is not being offered at the moment. Instead, a new half-day tour to Mt.Yuwandake and Materia waterfall has been introduced. This tour starts from the Mt.Yuwandake entrance on the Yamato Village side and takes you to the viewpoint near the summit. The distance is short, and you'll walk for about 30 minutes on wooden steps to reach the top. Compared to the entrance on the Uken Village side, it's about one-third of the distance and time, but you'll have the opportunity to see many unique plant species. You can also enjoy the distinctive cloud forest atmosphere of Mt.Yuwandake. The view from the viewpoint is breathtaking on clear days.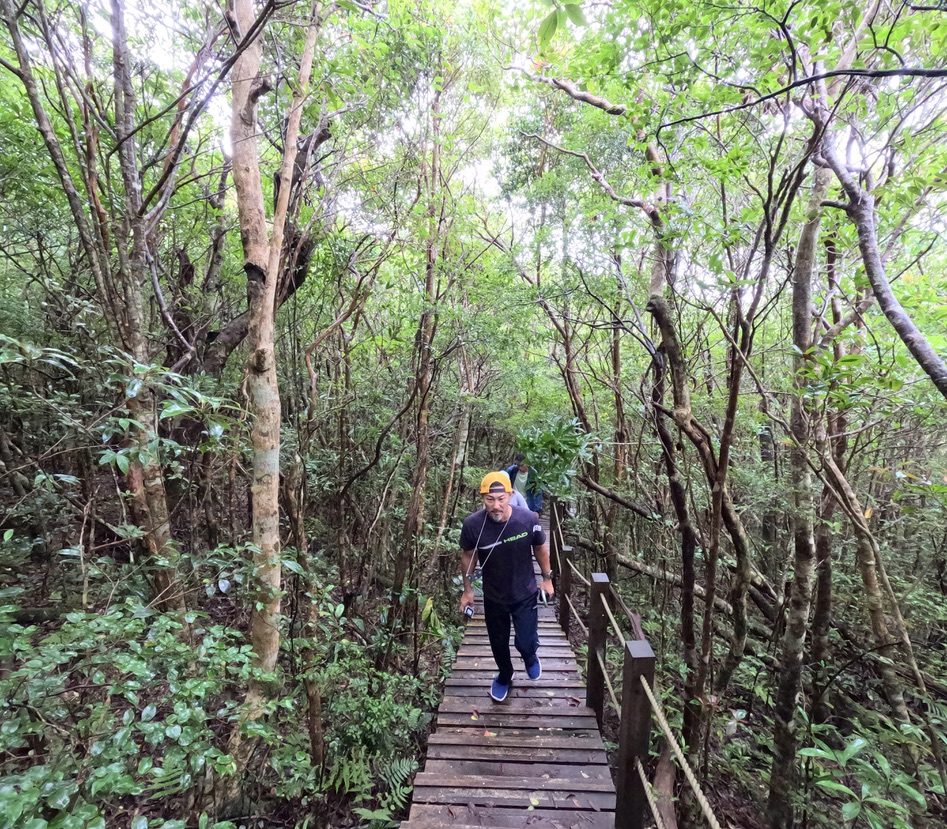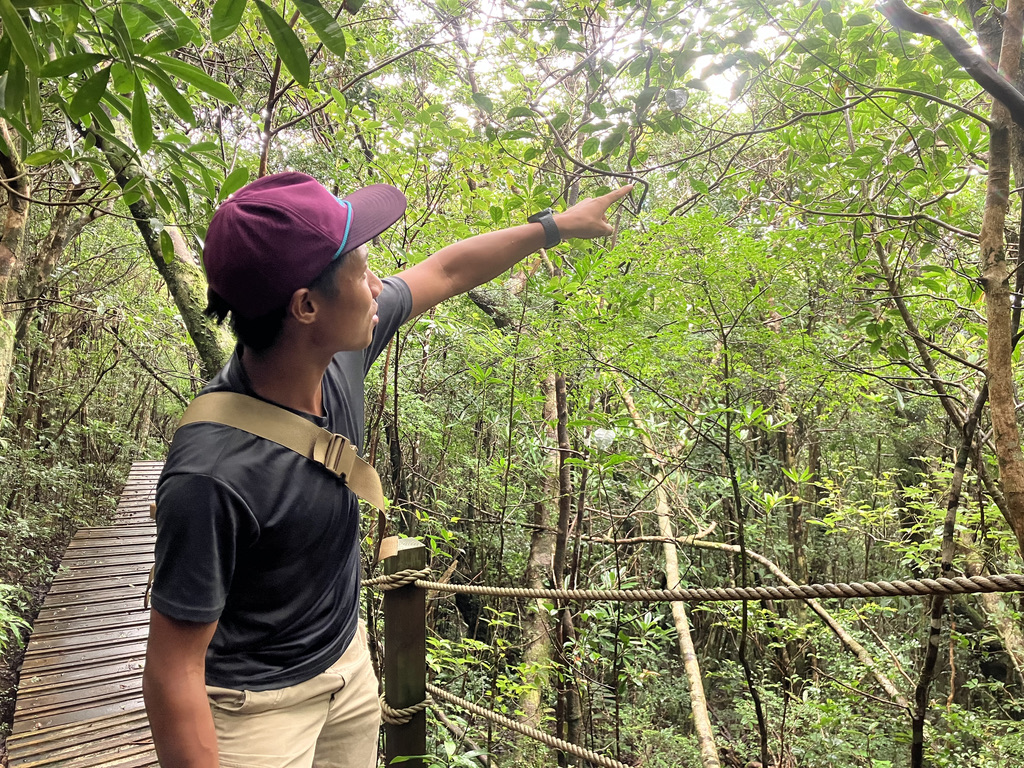 After descending, you'll visit Materia waterfall, which is also a mystical waterfall in the World Heritage Area.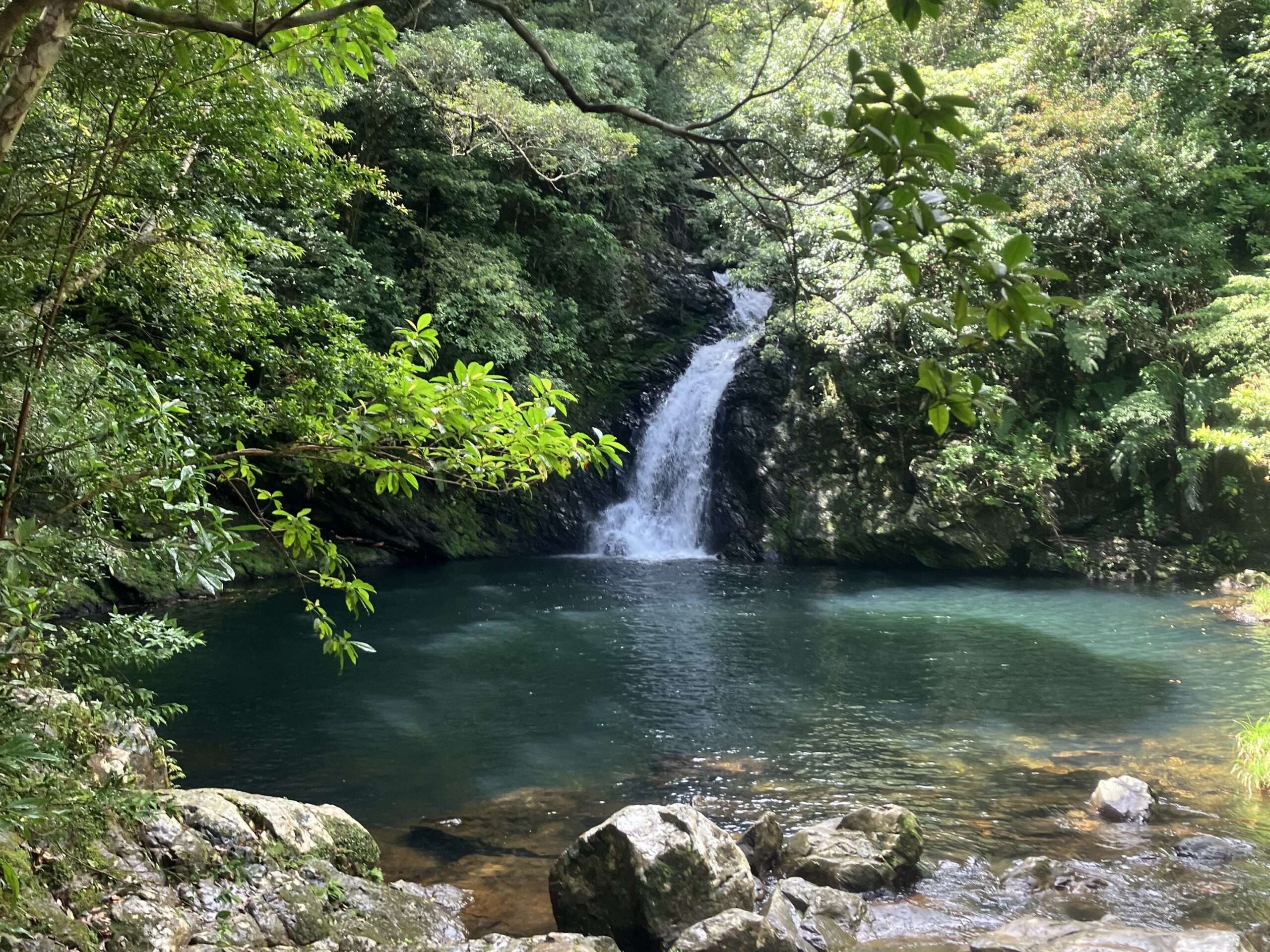 Amami Oshima's World Heritage Area around Mt.Yuwadake offers a chance to enjoy genuine nature with fewer tourists. For more details about the tour, please check the following page.
 みなさんこんにちは。突然ですが奄美大島は本当に雨が多い島です。2023年6月の豪雨により、宇検村から湯湾岳の道が土砂崩れになり、工事のため通行止めになっています。そのため、1日の湯湾岳ツアーは現在実施しておらず、新たに半日の湯湾岳とマテリアの滝ツアーを開始しました。
 このツアーでは、大和村側の湯湾岳上り口から頂上付近の展望台まで登ります。距離は短く、木の階段を30分ほど歩くと到着します。宇検村側の登山口から比べれば3分の1ほどの距離と時間ですが、固有種の植物を沢山見ることができます。また、湯湾岳独特の雲霧林の雰囲気を楽しむこともできます。展望台からの雰囲気は、、晴れていれば絶景です。
 そして下山後はマテリアの滝を訪れます。こちらも世界遺産エリアで神秘的な滝です。奄美大島の世界遺産エリア湯湾岳は、観光客が少なく本物の自然を楽しむことができます。詳細はツアーページを確認してみてください。